Watch Bob Fulkerson debate Question 2
[et_pb_section bb_built="1″ admin_label="section"][et_pb_row admin_label="row"][et_pb_column type="4_4″][et_pb_text admin_label="Text"]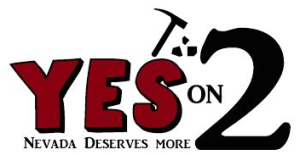 Early voting in Nevada starts October 18th, and on the very bottom of your ballot are three very important ballot initiatives. Bob faced mining lobbyist Jim Waddhams and clearly won the debate.
Click here to watch the debate on Las Vegas PBS' website.
Vote YES on Question 2 and remove mining's special tax protections from Nevada's constitution.
[/et_pb_text][/et_pb_column][/et_pb_row][/et_pb_section]